Posted by DogMaster on Feb 15th, 2010 | no comments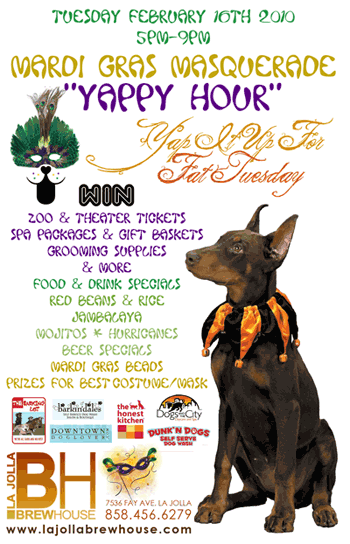 Looking for a pet friendly mardi gras celebration in San Diego? Well, look no further! La Jolla Brew House Restaurant Brewery is hosting a great "Yappy Hour" from 5PM to 9PM on "Fat Tuesday", February 16th, 2010. There will be a masquerade costume contest and food and drinks for dogs and their best friends.
For more information, call La Jolla Brew House @ 858.456.6279 or visit them at www.lajollabrewhouse.com.
Check our our San Diego Dog Training website @ www.LoseTheLeash.com

Leave a Reply